Congressmember Joe Crowley and Assembly candidate Mike Simanowitz celebrated the 46th anniversary of Medicare being signed into law at the Angelo Petromelis Senior Center in College Point. During the celebration, Crowley and Simanowitz stressed the need to protect Medicare for seniors in Queens and across the city.
"Over the last 46 years, Democrats have fought vigorously to protect and strengthen Medicare for our nation's seniors and today is no different. Medicare is [a] critical lifeline for millions of seniors in New York and across the country. That is why I will continue to fight Republican efforts to eliminate Medicare as we know it. Now more than ever, we must protect Medicare – a promise made to our seniors – and ensure it is there for generations to come," Crowley said.
Medicare provides comprehensive healthcare coverage to 47 million Americans, including 39 million seniors and eight million people under 65 with disabilities. Before Medicare, only 51 percent of Americans over the age of 65 had healthcare coverage. Today, thanks to Medicare, healthcare coverage for America's seniors is virtually universal. Unfortunately, House Republicans support a budget that would end Medicare and replace it with a system where seniors would get a voucher to buy private insurance, leading to skyrocketing healthcare costs and reduced benefits for seniors.
"I was honored to join Congressman Joe Crowley today as we spoke to our neighbors at the Angelo Petromelis Senior Center. Senior citizens in Queens are lucky to have someone like Joe Crowley fighting for them in Washington, DC. Protecting our seniors will be one of my top priorities in Albany," Simanowitz said.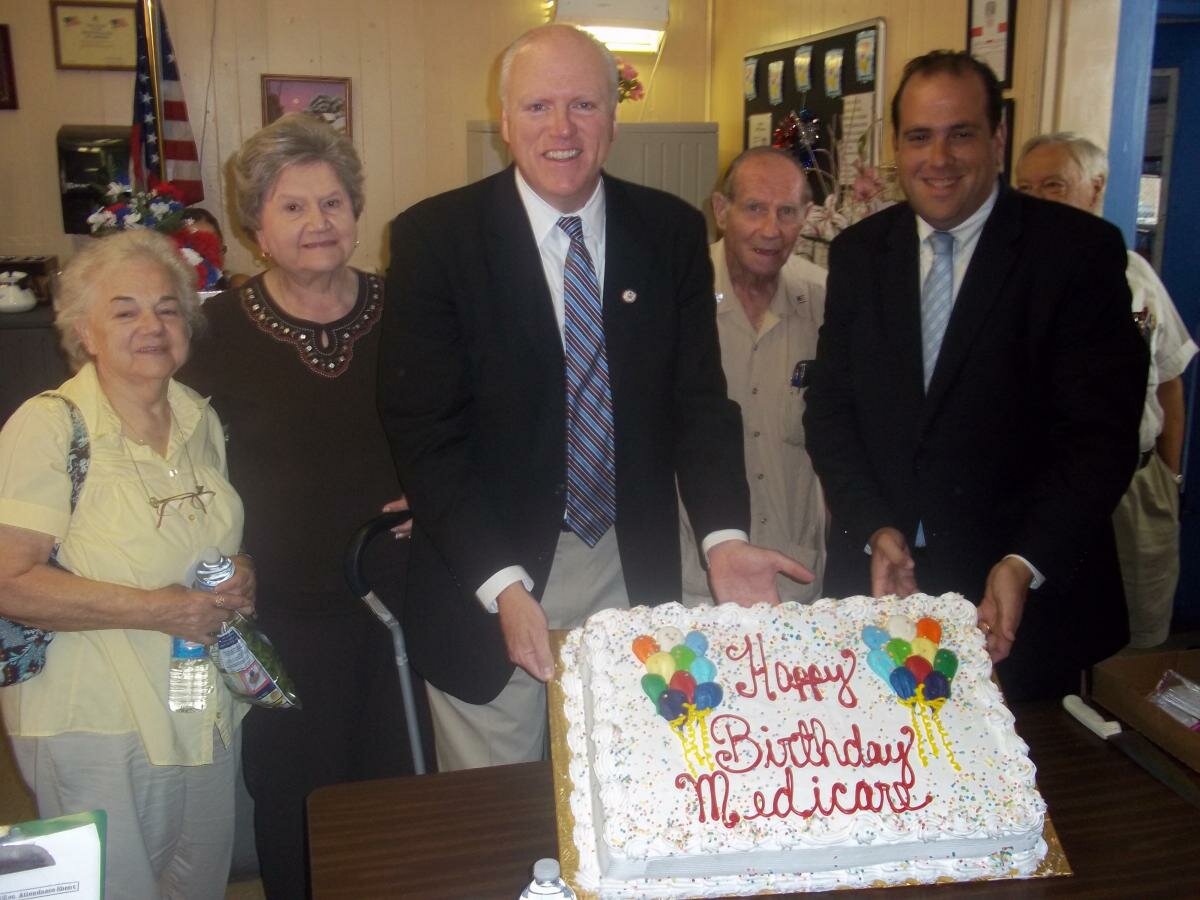 Congressman Crowley celebrate's Medicare's anniversary with District Leader Mike Simanowitz and seniors at the Angelo Petromelis Cenior Center